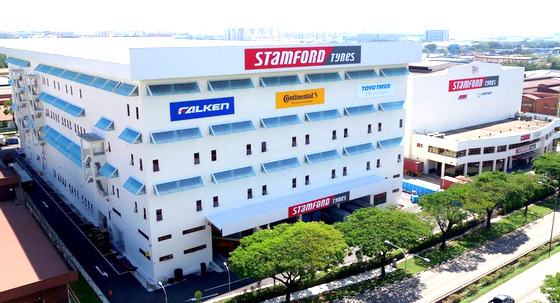 Singapore's largest tyre and wheel warehouse centre opened in Jurong on April, 2014
The S$25 million commercial centre will including 2.3ha of floor space, warehouse and retreading facilities for tyre recycling.
The warehouse capable to store approximately 600,000 tyres for different size which more than doubling Stamford's existing capacity of 400,000 tyres. In a statement, the Singapore-listed company said that the new centre would provide support for its "expanding total tyre management businesses in the South East Asia region".
"The previous warehouse was operating under limited storage capabilities and current redeveloped warehouse could optimises land use as well", statement by Stamford president Wee Kok Wah after launching ceremony.
Inside the brand new commercial centre, it's features an 18 m celling which is Singapore's tallest racking for tyres to maximise storage capacity. A barcode system for tyres cuts by half the time needed to process inventories.